There are a lot of reasons to take your family on an airboat tour — experience an adrenaline rush, take a break from electronics, or check an item off your bucket list — but seeing gators is probably one of the main ones. While there's never a gator guarantee on an airboat tour, there are certain places around the state where you're more likely to spot one at any time of day. To make sure you get a good view of alligators on your airboat ride, take a look at the best places to book your tour.
Central Florida
Many think that South Florida is the best place to spot alligators, but Central Florida has just as many marshes, wetlands, and waterways — making it a top choice for visitors who want to take an airboat tour within range of other state attractions. In fact, some of the Everglades leads all the way up into certain parts of the area.  
The Everglades
Alligators thrive in Everglades National Park. That's because this part of Florida is especially swampy, warm, and wet. Fortunately, the Everglades span over a massive chunk of the state, which means you can hitch an Everglades airboat ride without having to travel south. Beyond gators, you're sure to spot a ton of other animals in the Everglades, such as:
Deer
Panthers
Frogs
Turtles
Lizards
Birds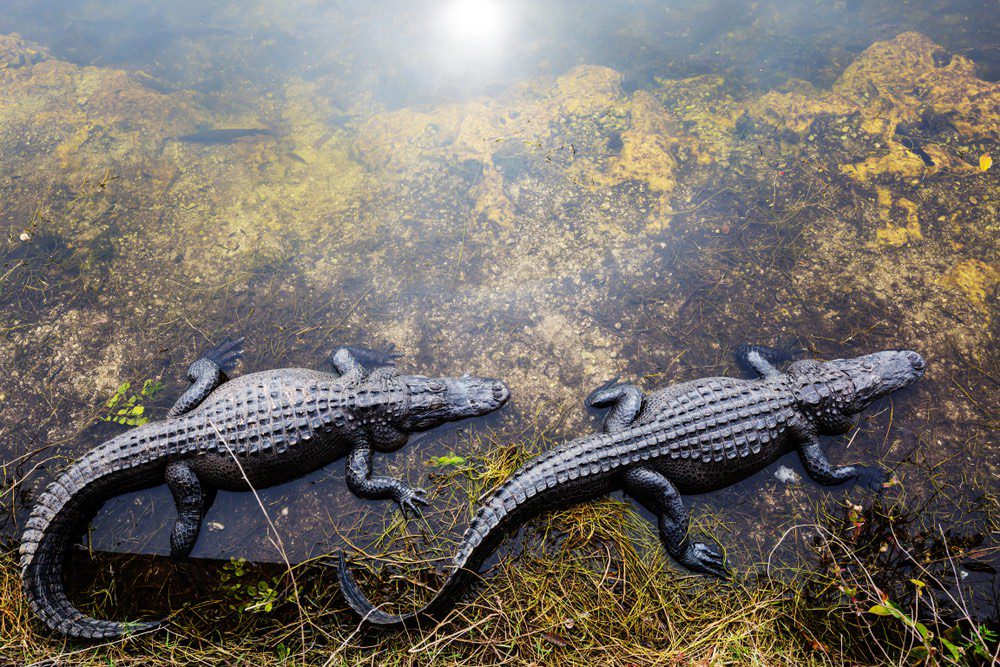 A Local Fish Camp
Perhaps the best spot for prime alligator sightseeing is a locally owned fish camp that brings you as close to wildlife as safely possible. By booking a local tour with trusted captains, you can get even more of an authentic Florida experience. And when you book your airboat ride with a local tour company, you can expect longer ride times, a shorter wait, and even more excitement.
Book Your Airboat Tour 
If you're interested in touring the Everglades on a locally owned airboat tour in Central Florida, book your ride with Grape Hammock Fish Camp. Family operated right on the waters of Lake Kissimmee, our fish camp offers airboat tours that take passengers right through the Everglades' headwaters. To schedule a trip on one of our airboat tours, contact us today.