Grape Hammock Airboat Tours
The tour leaves out from our family-operated fish camp on the south end of Lake Kissimmee, 25 miles east of Lake Wales and 25 miles west of Yeehaw Junction. Lake Kissimmee is known for its lunker bass, plentiful pan fish, and spectacular scenery. It is also home to Brama Island (one of the largest freshwater islands in the US) and many endangered species. The tour airboat offers a great view from every seat!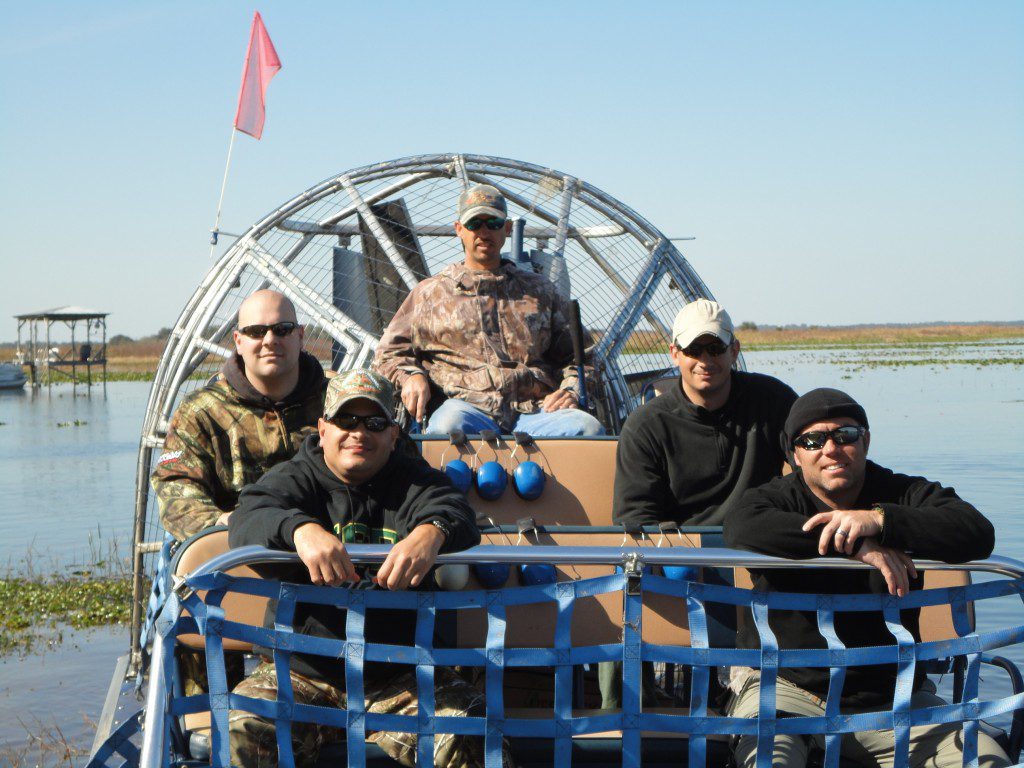 Kevin was born and raised on Lake Kissimmee.  After graduating from college, he came home to run the family business and started giving airboat rides.  For over 16 years, he has shared his love and knowledge of the lake with his riders!
Like his younger brother, Barrett has always called Lake Kissimmee home.  His background in environmental science is helpful as he points out the animals and landscapes unique to this area.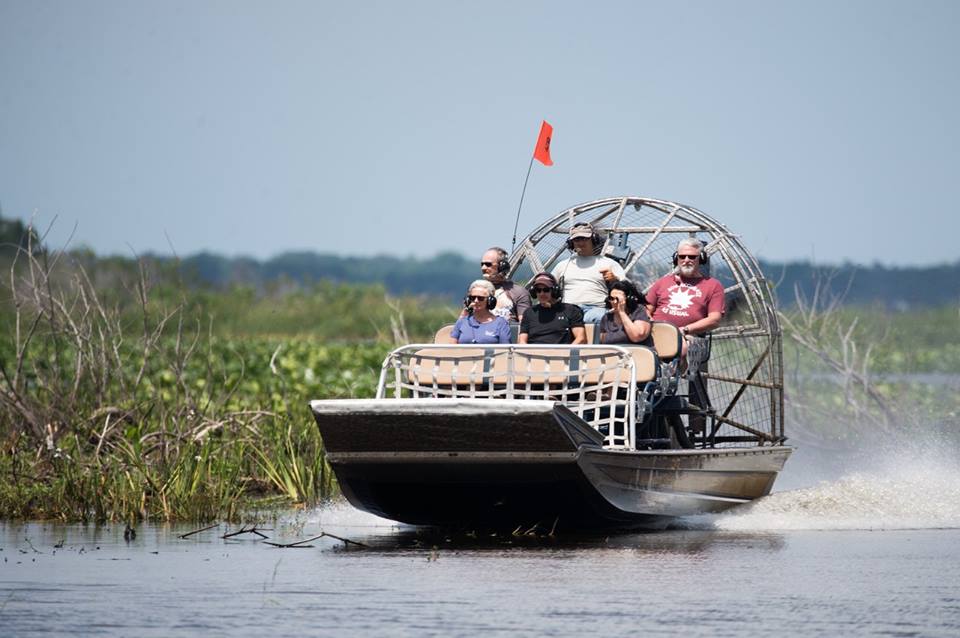 Experience the REAL Florida!
Our USCG Captains are native Floridians, born and raised on Lake Kissimmee.
Times vary depending on the weather and the wildlife.  We want you to have a great trip….most of our new customers come from recommendations from others!
Wildlife abounds during your ride…endangered birds, alligators, hogs, deer and various native wildlife, without a home in sight!
How long does the airboat ride last?
The airboat ride typically lasts between 1 hour and 1 hour and 15 minutes.
Are the airboats really loud?
Some people find the airboat a little loud, but don't worry–Grape Hammock provides each of our guests with microphone headsets to communicate with each other and protect our ears from the loud sound.
What should we bring with us?
We recommend bringing sunglasses and an extra layer of clothing, just in case it gets cool outside.  Of course, there will be tons of opportunities for photos, so be sure to bring a camera!
What days do you run airboat tours?
We run airboat tours 7 days a week during the season.  The rest of the year is 6 days a week, weather permitting.  Please call the office to see if there is a particular day available.
Spotted on the airboat tours...